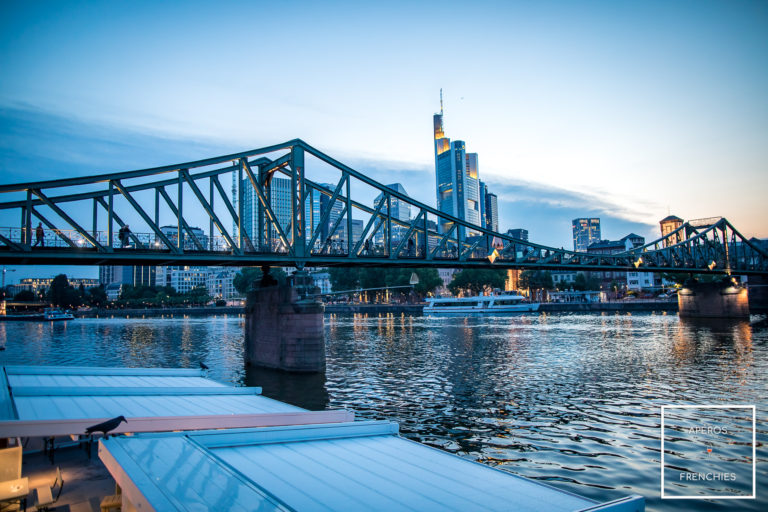 Frankfurt Am Main a.k.a Mainhattan is famously known as the Financial district of Europe. The city is home to the historical city of coronations as well as the famous poet Johann Wolfgang Goethe. There are over 145,000 French living in Germany, 5,000 of them reside in Frankfurt.
Each months more than 200 young expatriates attend our afterwork events in Frankfurt.  Our afterwork already took places in the most trendy places in Frankfurt such as The Westin Grand Frankfurt, The Pure, Chinaski Bar, Bistol Bar, le Panther Club, Coco-Mat, CityBeach, Bigcity Beats, Innside Frankfurt By Melia, Freigut boat, Sofitel Opera  and many others. 
Aperos Frenchies has also launched a new concept, #CommeàLaMaison (#FeelLikeHome). An event just for the parents and their children where babysitters are present on site with lots of kids activities. The parents can socialize in a cozy and friendly atmosphere, drinking wine and enjoying hors-d'oeuvre's, which brings "at home" flair without worrying about their kids. 
Our next event:
Past events :