Get Fit: The Apéros Frenchies Way
Springtime in Paris is the perfect time to get outside and meet new people. Normally, we'd invite you to one of our amazing rooftop venues for an afterwork drink where you can mix and mingle with other expats and working professionals. This time, we have something new for you! Apéros Frenchies Fitness Lab is an opportunity to take all of the best elements of our events on a smaller scale and with your health as a priority.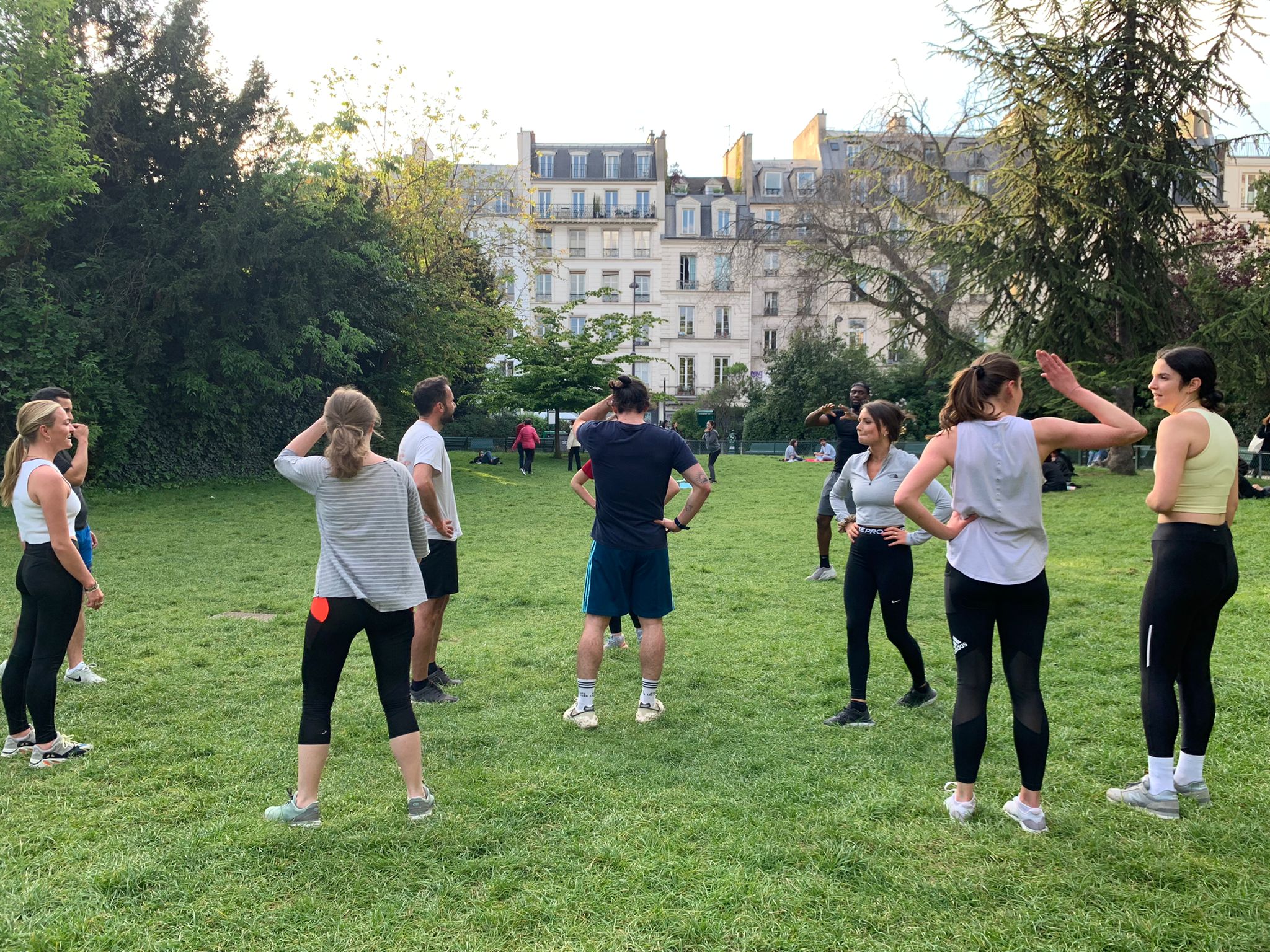 The way it works is: you sign up in advance (spots are limited), come to the WeWork location (there many different ones and we change often!), enjoy a group workout led by our trainers, and have a healthy apéro after!
Our two personal trainers (Cedric and Alex) are a mix of tough love and fun and have your best workout and fitness education in mind.
But , we all know that the best part of the workout is afterwards. 😉 Work hard , play hard !
We provide healthy snacks (think smoked salmon and avocado toast) and sparkling drinks so you can have a proper and fun recovery!
The goal for us is to continue community building on a smaller scale along with our larger events. If you're into fitness or just want to try something new and meet new people, this is the perfect opportunity to do so. So, we'll see you for our next outdoor fitness class!
Participants up to 20 max (register for our next session in Wework Bercy here)
Mondays
Price 20€