Launch of the Jetlaggers in Frankfurt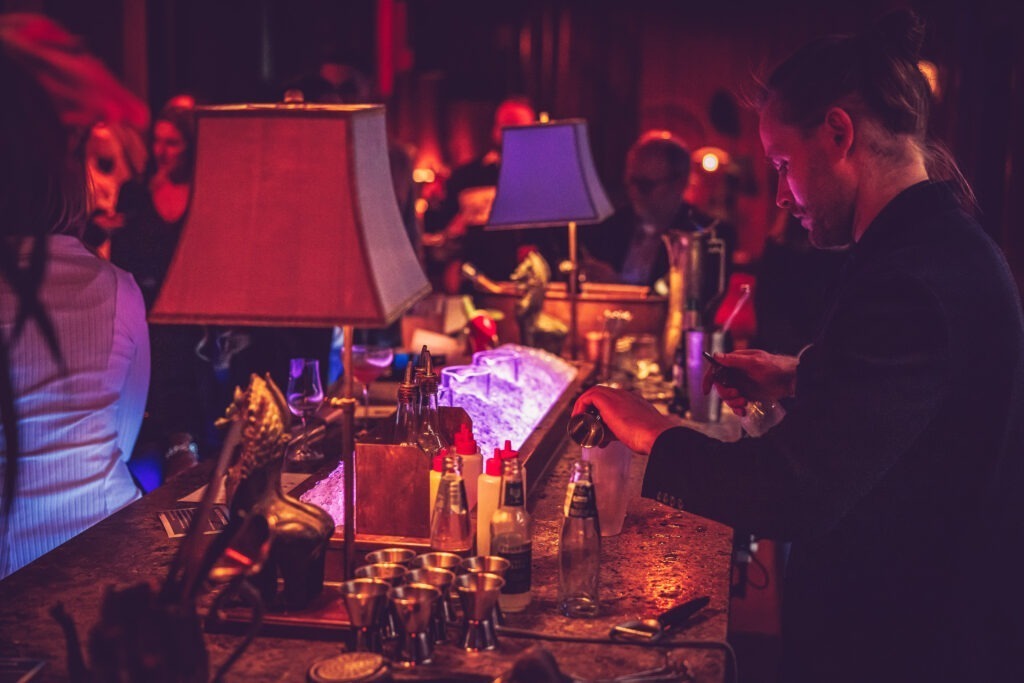 Last week marked the launch of our Jetlaggers club in Frankfurt at the Marmion Bar. The club is a premium community tailored to young professionals and expats seeking a more exclusive and luxurious experience within our larger Apéros Frenchies community.
The launch event went down at the Marmion Bar, a hidden speakeasy in Lindleystrasse, shrouded in an alluring aura of dimly-lit intimacy, lavish velvet furnishings, and an irresistible air of clandestine intrigue.
Attendees were welcomed with their personalized Jetlaggers passport stamped with the Frankfurt seal and a boarding pass, granting them access to welcome signature cocktails featuring French gin Citadelle, and Plantation Rhum.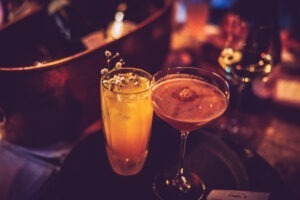 Our Apéros Frenchies CEO, Marie-Anne, and project manager, Lucie, introduced the Jetlaggers club to guests. This event marked a significant milestone towards creating a more exclusive and personalized experience for its members.
The Jetlaggers club is a membership service offered for a monthly fee ranging from 19,90€ to 24,90€, providing our Apéros Frenchies members with a range of exclusive benefits. From priority access to the bar, dedicated tables, complimentary welcome drinks, to exclusive private parties, and more.
At the core of the Jetlaggers are values of kindness and inclusion, which combine with a focus on providing exceptional experiences to create a vibrant and high end community of young internationals throughout Europe.
If you're a young professional or expat seeking a more exclusive and personalized experience, the Jetlaggers club might just be what you need!
Photos Credits @Peter Krausgrill